Featured on :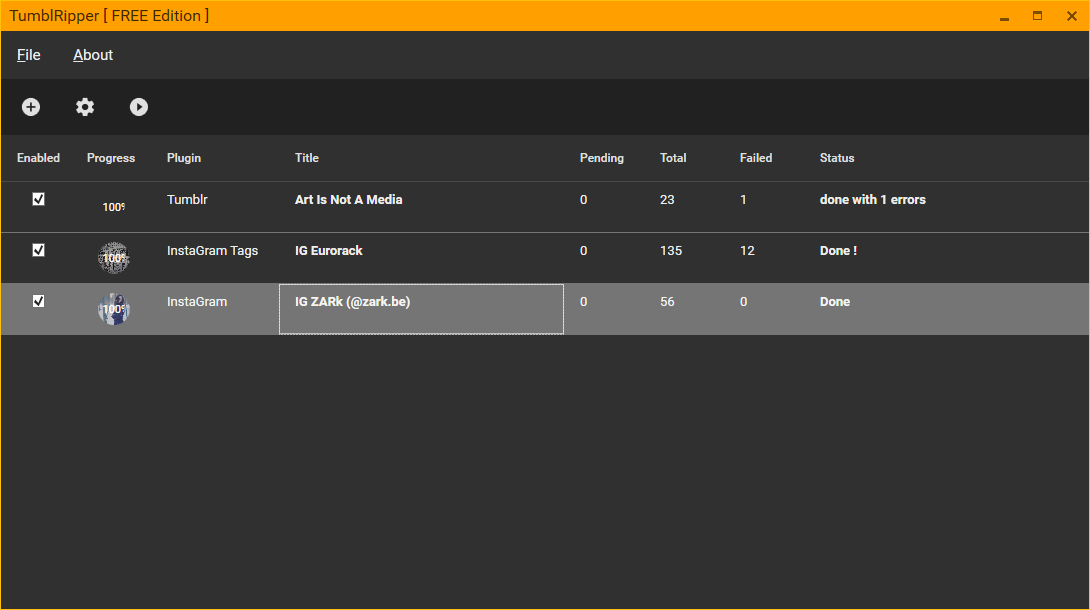 TumblRipper is a tool designed to backup your blog's images with just a few clicks. It supports updating and will only download new images, unless you ask it to !
Tumblripper requires .NET framework 4.6.1
Download Setup
Donate
Documentation

It's a Tumblr downloader, an Instagram backup tool, a way to save the posts you liked, and so much more.
It can save videos, gifs, audio and photos. It's the original Tumblr backup tool since 2011, made better each year by your feedback.